We Are a Full Service IT Company
We are a Full Service IT Company.
We provide Network Maintenance, Computer Repair, Backups, Cyber Security, Office 365 Email and Cloud Services and VoIP Telephones.
We provide full support for:
Ask Chiro
Do you have a question or need to configure or know how to use something?
Want to know how to clear browser cache or set up email on your phone?
Click on Chiro the Shop Cat. He probably has the answer. He knows a lot.
Networks
Routers
Switches
Phone Systems
Cyber Security
Call us at 770-929-1155 or use our Contact Form or use the Chat Button at bottom left.
We can make your business better.
Email
Restorable Image Backups.
VPN – Site to Site and Road Warrior.
Cloud Hosting
Cabling
We can provide the hardware best suited for your business, install and configure it and maintain and protect it to keep it running in tip-top shape.
Managed IT Services.
When something serious happens on your network, the cost can come as a big surprise and you have to deal with these unexpected IT cost which can put a strain on your budget. Signing up for Managed IT Services gives you a fixed monthly cost with no surprises. Your network is maintained on a proactive basis, rather than a reactive basis when it breaks down and brings your business to a standstill.
Cyber Security.
The biggest threat to your business today is Cyber Attacks. Your anti-virus software no longer provides the defense you need as these attacks have become sophisticated enough to bypass your anti-virus. Your data is the most important asset your business has. Are you protecting it? Your untrained users are your weakest link. We provide weekly user training to keep your data  safe.
Our StealShield approach simply locks the criminals out entirely as their software cannot run. Period. Our training makes your users smart and protects your business from phishing emails. Call us to discuss your needs.
Backups.
Backups are a good option to recover from a Cyber Attack, and the best option to recover from a computer crash. Our backups create a restoreable image that can be restored to a crashed computer, or a new one, restoring EVERYTHING so that your computer is back to the way it was before it crashed. Your backups are monitored so that we know they happen right on schedule AND we retain them for 3 years in case you need to recover an old file. Yes, we can recover individual files.
Telephone Systems.
If your phone system does not have a Desk Phone, a Smart Phone App and a Webclient and it cannot do Voicemail, Messaging, Text, Chat and Audio and Video conferencing for less than what you are paying now, you have the wrong phone system.
Call us to chat about what our phone system can do to improve your business. Better yet, click the Chat Button at the bottom right and Chat to us or Call Us. Yes, that's part of our phone system as well, and Yes, you can keep all of your existing numbers.
Email with Office 365.
Email is an important part of your business communications.
Talk to use about how Office 365 can be integrated into your business and block 90% of of all of the spam email that fills up your mailbox. If you alrteady have Office 365, we can easily transfer it to us so that we can provide you better support, security and spam control.
Quickbooks.
Quickbooks still dominates the small business market. But, if you have multiple users accessing Quickbooks and trying to manage a large or varied inventory, then Quickbooks Enterprise is your answer. We can host Quickbooks Enterprise in the cloud for you making it fast, convenient and accessible from anywhere.
Cloud Services.
You may not realize it but you have been using Cloud Services for a very long time. When you started using email and the Internet, you started using Cloud Services. As broad Band has become more available, Cloud Services have exploded. Whether you are backing up to the cloud, using your main apps on the cloud, or deciding to have your own cloud server to manage a variety of users working from different locations or working from home, we can show you how the cloud can make your business better. Use the button at the bottom to Chat with us or call us.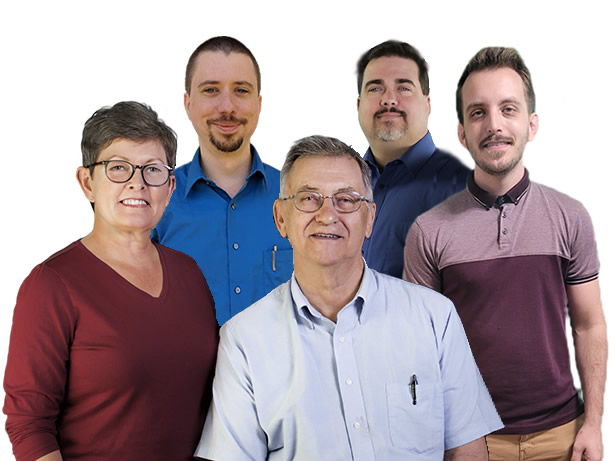 Our Team
Our Team is ready to help you with all of your IT problems.
Give us a call on 770-929-1155 Option 1
If we cannot help you with remote support, we will have someone on site that can.
You can also create a ticket by emailing us at support@selectivesolutions.com
This creates a ticket and notifies all of our engineers by text.