Top Ten Reasons for Choosing Our Phone System
Top Ten Reasons to use our telephone systems.
If you are using an old Analog Phone System it is definitely time to upgrade to a Digital Phone System and Unified Communications.
Unified Communications allows your phone system to interact with all of your digital network. A few examples:
Your phones stay up even if your internet does not.
Integrate text messaging into your system.
Chat with members of your team.
Get Voicemail Delivered by email.
Easily create Audio or Video Conferences.
Make and receive phone Calls from your Desktop Phone, your Desktop, Smart Phone, and Web Browser, all on the same system.
Integrate a Chat and Call button into your website making it easy for customers and potential customers to contact you.
Simply click on numbers on websites and emails to dial them.
Transfer calls to outside numbers.
Transfer calls to your cell phone and take calls with you.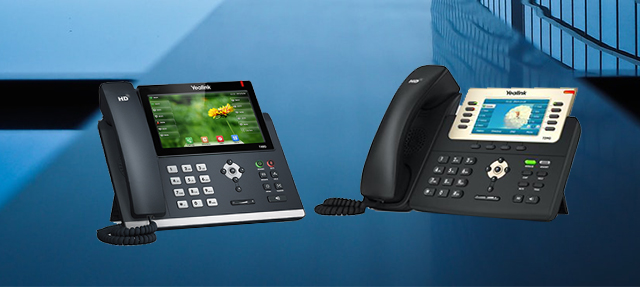 The Top Ten Reasons to Use Our Phone System.
1) Cost
We can reduce your monthly phone bill by more than 40% and give you better service than you are getting now.
2) Keep Your Existing Numbers
We will port your existing numbers, even your toll free and fax numbers.
3) Voicemail
Of course. And on every extension:
Get your voicemails sent to you by email.
Call in for your voicemails.
4) Redundancy
What happens when your internet goes down? No phones, right?
What happens when the power goes down? Customers cannot reach you, right?.
With a redundant ISP your phones are always up even when your Internet goes to your backup ISP.
If the power goes down your Phone System is in the cloud so you can still receive calls on the Phone App on your Smart Phone.
5) Call Reports
Manage your business and your people with call reports. See who is getting the most calls, making the most calls and answering the most calls. Call reports has many customizable reports allowing you to get the information you need.
6) Call Recording
Manually start recording a call or set an extension to have all of the calls recorded. Configure call recording by extension.
7) Call Routing
Incoming calls can be routed to:
Specific Extensions
Ring Groups
Call Queues
External Numbers
8) Seamless Transfers
On the phone and need to go somewhere? Seamlessly transfer the call to your cell phone and go.  Want to transfer a call to an external number or cellphone? No problem.
9) Multiple Locations
We can have all of your locations, no matter where they are located, on a single PBX making it simple to route and transfer calls between locations.
10) Need An Additional Phone?
Nothing could be simpler. We will deliver you a new phone and all you have to do is plug it in. How simple is that?
Why wait, get rid of that old phone system and get a system that actually works for you, saves you money and takes a load of your employees.
Click to Contact us today, or just call us at 7701-929-1155 and find out how easy it is to upgrade.